Sandy Plotner, LMFT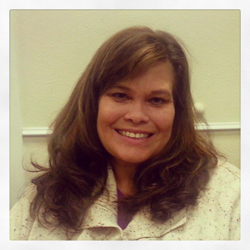 Sandy Plotner is a Licensed Marriage and Family Therapist and Registered Play Therapist who specializes in Play Therapy and Family Therapy and has a strong background in Early Childhood Education and Child Development. Sandy began her career as a Kindergarten and Preschool teacher for over 20 years before returning to school to earn her Bachelors Degree in Human Services in 2006 then her Masters Degree in Marriage, Family, and Child Therapy in 2008 from the University of Phoenix.
Sandy has been working in the mental health field since 2007, first as a Family Preservation Specialist specializing in families with young children then as a Child and Family Therapist. She was licensed as a Licensed Marriage and Family Therapist in January of 2011 and since then has accumulated over 200 hours of Play and Child Therapy specific continuing education as well as other trainings for her work with adolescents and adults. In 2017 She earned her Registered Play Therapist Certification. Sandy has been trained in EMDR (Eye Movement and Desensitization and Reprocessing) and Theraplay.. Sandy is a member of Association for Play Therapy and The Colorado Association for Play Therapy
In her spare time Sandy is a lover of the beautiful Colorado outdoors and enjoys gardening, hiking, camping and fishing as well as loving to cook and being an avid photographer.